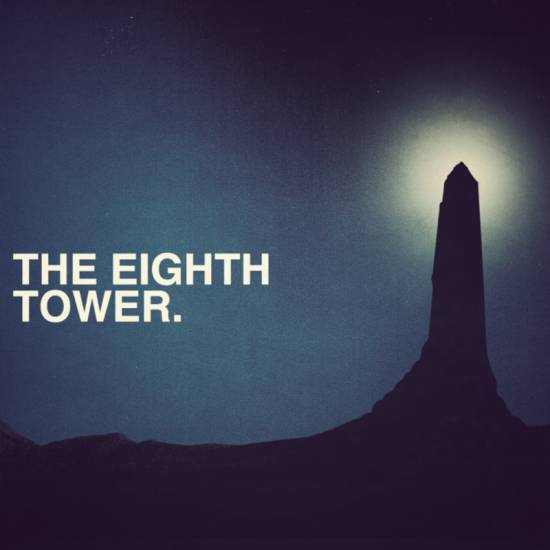 Algorhythms return from the cosmic desert with something very different from
their first EP
(which is now available in a Turquoise Tape edition) -- "The Eighth Tower" is stark & forboding piece of work from this Boston-based psychedelic rap duo.
The somewhat baffling submission copy goes as follows:
The Eighth Tower is a skeleton key to EELRIJUE, a cross-section of the themes and characters involved in this forboding lucid dreamscape. The shifting perspectives are designed to get the listener acclimated to perceiving the superspectrum with minimal discomfort.
This could also be considered a diss track to Stephen Greer and his Disclosure cult.
KEEL WAS RIGHT.
"Keel" is definitely
John Keel
, a UFOlogist and paranormal researcher from an era where people really
did research
in that field, as opposed to arguing about internet hoaxes. His long-lost cult classic
The Eighth Tower
has recently been republished, and the "Superspectrum" is the core hypothesis of that sprawling, confusing book. Some cursory internet digging unearthed the following passage...
John Keel:
"This is a hypothetical spectrum of energies that are known to exist but that cannot be accurately measured with present-day instruments. It is a shadowy world of energies that produce well-observed effects, particularly on biological organisms (namely people). This superspectrum is the source of all paranormal manifestations from extrasensory perception (ESP) to flying saucers, little green men and tall, hairy monsters. It is hard to pin down scientifically because it is extradimensional, meaning that it exists outside our own space-time continuum yet influences every thing within our reality."